DIPLOMA IN HOSPITAL ADMINISTRATION COURSE , ELIGIBLITY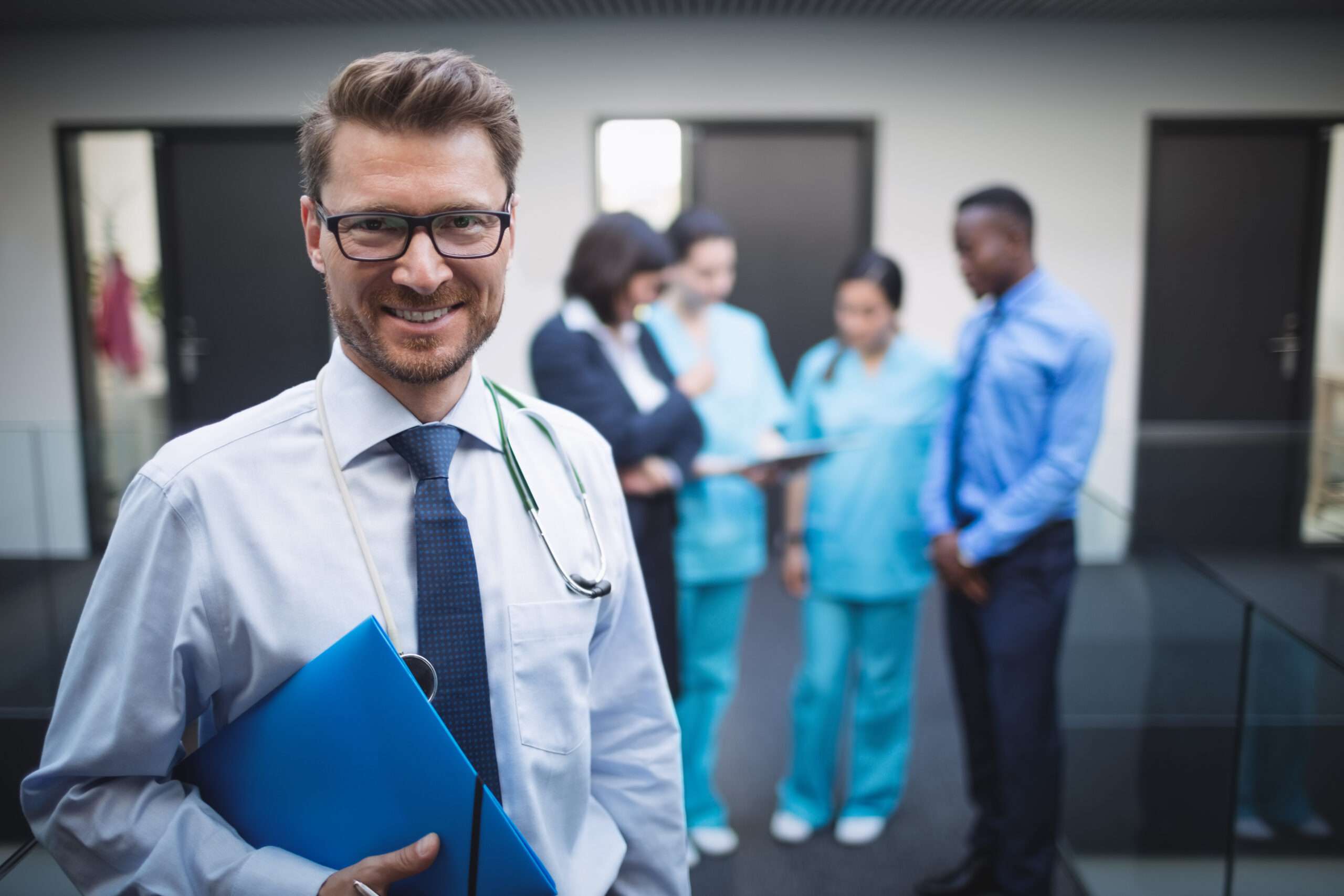 Transorze Solutions is proud to present the Diploma in Hospital Administration, an intensive program designed to equip aspiring healthcare professionals with the necessary skills and knowledge to excel in the dynamic field of hospital administration. This comprehensive diploma program offers a solid foundation in healthcare management, enabling graduates to make a positive impact on patient care and organizational efficiency.
Scope:  The Indian hospital industry accounts for more than 80% of the healthcare sector and is set to cross 130 Billion USD in 2023.  India has more than 70,000 hospitals with almost 2 million beds.  Medical Tourism is seeing a big boom in India with approximately 2 million patients from more than 80 countries coming to India for treatment thereby generating a revenue of USD 6 billion per year which is going to double by 2026.
Kerala boasts of nearly 3000 public and private hospitals and is the most wanted destination for medical tourism due to its conducive weather conditions, excellent healthcare services of international standards, and renowned doctors in almost each speciality.
Graduates of the Diploma in Hospital Administration can pursue a variety of rewarding career paths, such as:
Hospital Administrator
Healthcare Manager
Clinical Operations Manager
Health Services Manager
Medical Practice Manager
Healthcare Consultant
Healthcare Quality Manager
Health Information Manager
HR Assistant in Healthcare Organizations
Accounts Assistant in Healthcare Facilities
Public Relations Officer (PRO) in Healthcare Institutions
Front Office Management in Hospitals and Clinics
Office Administration in Healthcare Organizations
Store and Inventory Management in Healthcare
Purchase Officer in Healthcare Institutions
Healthcare Quality Assurance Officer
Medical Record Assistant
The Diploma in Hospital Administration is a six month program that combines theoretical learning with practical hands-on experience. The curriculum has been developed by industry experts and covers a wide range of subjects essential for effective hospital administration. Through a blend of classroom lectures, case studies, and practical exercises, students will gain a deep understanding of the following key areas:
Healthcare Management Principles: Explore the fundamental principles and theories of healthcare management, including strategic planning, organizational behavior, resource management, and quality improvement. Develop proficiency in medical terminology to effectively communicate within the healthcare setting.
Healthcare Operations: Learn how to effectively manage various hospital operations, such as patient admissions, scheduling, inventory management, and healthcare technology systems.
Healthcare Finance: Develop a strong understanding of financial management in the healthcare industry, including budgeting, revenue cycle management, cost control, and healthcare economics.
Healthcare Ethics and Legal Compliance: Examine ethical considerations and legal frameworks that govern healthcare organizations, focusing on patient rights, confidentiality, risk management, and compliance with regulatory standards.
Healthcare Information Systems: Gain insights into the utilization of technology and information systems in healthcare administration, including electronic health records (EHR), data security, and health informatics.
Human Resources in Healthcare: Understand the unique challenges of managing human resources in healthcare settings, covering topics such as recruitment, training, employee relations, and performance evaluation.
Healthcare Marketing and Communication: Acquire skills in marketing strategies, communication techniques, and public relations specific to the healthcare industry, to effectively engage with patients, stakeholders, and the community.
Medical Transcription Basics : International Classification of Diseases (ICD)  
Why Choose Transorze Solutions ?
Central Government Approved Certificate: The Diploma in Hospital Administration at Transorze Solutions is recognized and approved by the Central Government, ensuring that your qualification holds value and credibility in the healthcare industry. This certification demonstrates your competency and enhances your employability prospects.
Dual Certificate from NSDC: Students shall be eligible for additional certification from National Skill Development Corporation which comes under the Ministry of Skill Development & entrepreneurship.
Experienced Faculty: Learn from a team of seasoned  and certified healthcare professionals who bring extensive industry experience and expertise to the classroom. Our faculty members are dedicated to providing high-quality education and mentorship, ensuring that you receive the best possible guidance throughout your learning journey.
Curriculum:  Our curriculum is highly researched and updated.  Further it has been customized to meet the industry requirements which is highly effective.
Learning Methodology: Our learning methodology aims to provide and interactive and dynamic environment to the student and a hybrid of problem based learning, and collaborative / cooperative based learning.
Practical Training: Gain hands-on experience through internships, case studies, and simulations, preparing you for real-world challenges. Our program emphasizes practical application of knowledge, allowing you to develop the skills required to excel in hospital administration roles.
Soft Skill Training : Our all inclusive holistic approach goes beyond domain knowledge and endeavors to tap the inner potential of the student by giving him a forum to expand his vision for a more effective and comprehensive learning. Special focus is given on soft skills viz communication skills, leadership skills, time management, stress management, customer service and more
Modern Facilities: Access to state-of-the-art facilities, including computer labs, simulation centers, and a comprehensive healthcare library. Our institution is equipped with the latest technologies and resources to facilitate effective learning and provide you with a conducive environment for academic growth.
Flexible Learning Options: Choose from full-time or part-time study options, allowing you to balance your education with other commitments. Our flexible scheduling options cater to diverse student needs, enabling you to pursue the diploma program while managing personal or professional responsibilities.
Placement Assistance: Receive guidance and support from our dedicated Placements team, who assist with resume building, soft skills training, and interview preparation. We offer comprehensive career development resources and workshops to enhance your job search skills and help you secure employment in the healthcare administration field.
Industry Connections: Benefit from our strong network of healthcare organizations and professionals, opening doors to potential job opportunities. We have established partnerships and collaborations with reputable hospitals, clinics, and healthcare institutions, giving you access to valuable industry connections and potential internships.
COURSE DURATION: 6 Months (4 Months Training + 2 Months Internship)
After 4 months of class room training, you will successfully complete the first level certification by Transorze Solutions. After the first level, 2 months Internship training as the second level certification at various Super Speciality Hospitals.
+2/ Any Degree (copy of certificates)
Completed application form
Resume/CV
Aadhaar card copy
Self-declaration
Passport size photo